Oniva
Detroit Lions - Hardwood BBQ Grill Scraper with Bottle Opener
| | |
| --- | --- |
| Quantity: | 1+ |
| Price [P]: | $34.95 |
Get this grill scraper for the Dad in your life. The BBQ Baron. The Grilling Champ.
Flat, BBQ grill scraper with rope hanging loop
Much safer that grill brushes with metal bristles
Includes a bottle opener
Made of rubber wood
15.94" x 4.72" x 0.79"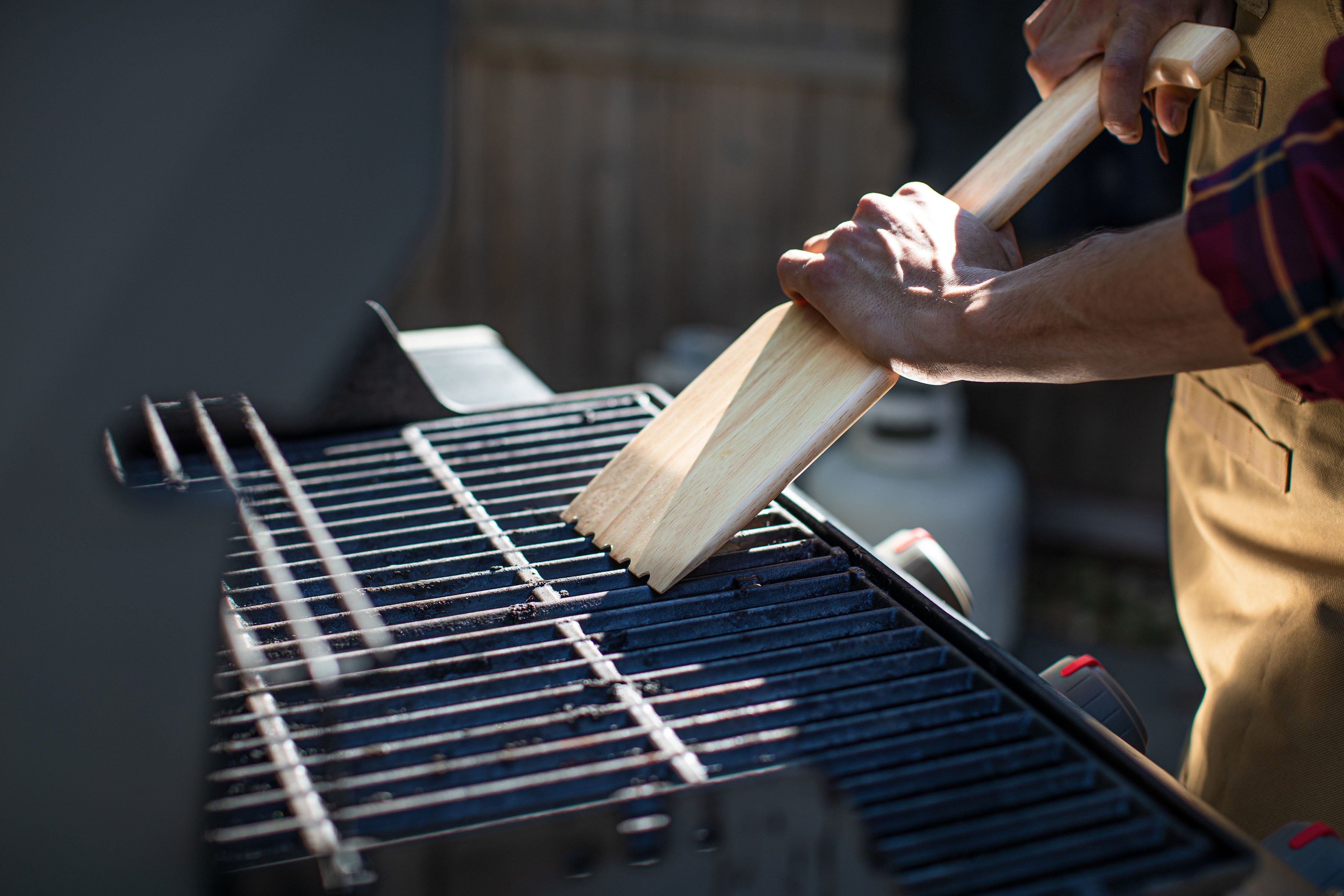 BBQ's are fun. Cleanup is not. Make your life easier with the Hardwood BBQ Grill Scraper (with bottle opener). After the meats are served, and the bellies are full, finish the job with the grill scraper that makes the job a little more enjoyable. Built with a bottle opener inside, this tool is perfect for the BBQ Baron that likes to drink on the job. Made of rubber wood and with a hanging rope loop, this is the sturdy scraper any father deserves. Oh, and did we mention you can forget about worrying whether or not your guests will ingest metal bristles with their meal. Score one for safety!
Components:
1 Parawood Grill Scraper (15.9" x 4.7" x 0.8")
Material Content:
98% Parawood; 2% Stainless Steel
Care Instructions:
Surface wash only with a damp cloth. To prevent wood from warping and cracking, do not submerge in water.