Oniva
Buffalo Bills - Impresa Picnic Blanket
| | |
| --- | --- |
| Quantity: | 1+ |
| Price [P]: | $64.95 |
A water-resistant, ultra-light, machine-washable polar fleece picnic blanket with matching drawstring backpack, both printed with your choice of sports team logo, character design, or custom print?! VERY Impresa-ive.
Easy to fold into a drawstring backpack
Machine washable
Warm and soft polar fleece
Blanket and bag are fully customizable
60" x 50" blanket
12" x 15" carry bag
Water-resistant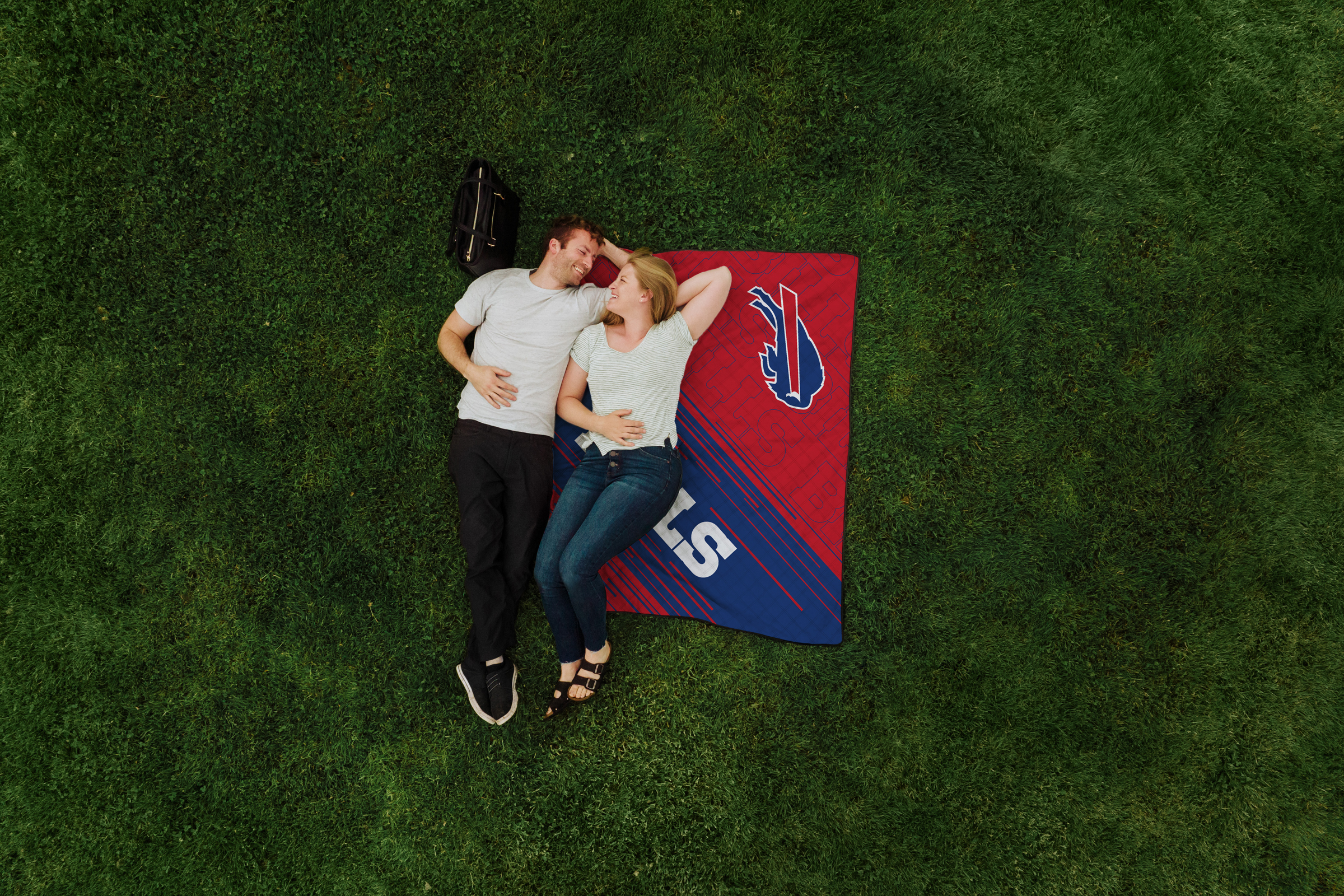 You're telling me this easy-fold picnic blanket is made of water-resistant, machine-washable polar fleece AND it comes with a matching drawstring backpack AND that both can be printed with your choice of NFL, MLB, NHL, or NCAA team logo OR any of our Disney, Pixar, Star Wars, DC, Friends, WB, or Friends designs - OR even your own custom design?! Well, then I'm tellin' you that this picnic set is VERY Impresa-ive. Not only can you get cozy with a soft, snuggly, lightweight, and perfectly portable picnic blanket set, you can get it printed to perfectly suit your taste. Other blankets never seem to fit back into the bag - but the Impresa does so with ease. It's giving style, ease, AND superfan energy. Gift buyers, look no further! You just scored, big-time.
Components:
1 Blanket (60" x 50"),1 Carry Bag
Full Item Dimensions:
60 x 50 x 0.1 in.
Material Content:
98% Polyester, 2% Cotton
Care Instructions:
Machine wash cold on delicate cycle. Dry on low heat or line dry. Do not dry clean; do not iron.