Oniva
Winnie the Pooh - Topanga Cooler Tote Bag
| | |
| --- | --- |
| Quantity: | 1+ |
| Price [USD]: | $44.95 |
Bring home the magic, bring home the memories, and bring home the groceries all in one! Add the Winnie the Pooh cooler bag to your collection today!
Durable 600D polyester
Heat-sealed, water-resistant PVC interior liner for no leaks
24-Can storage capacity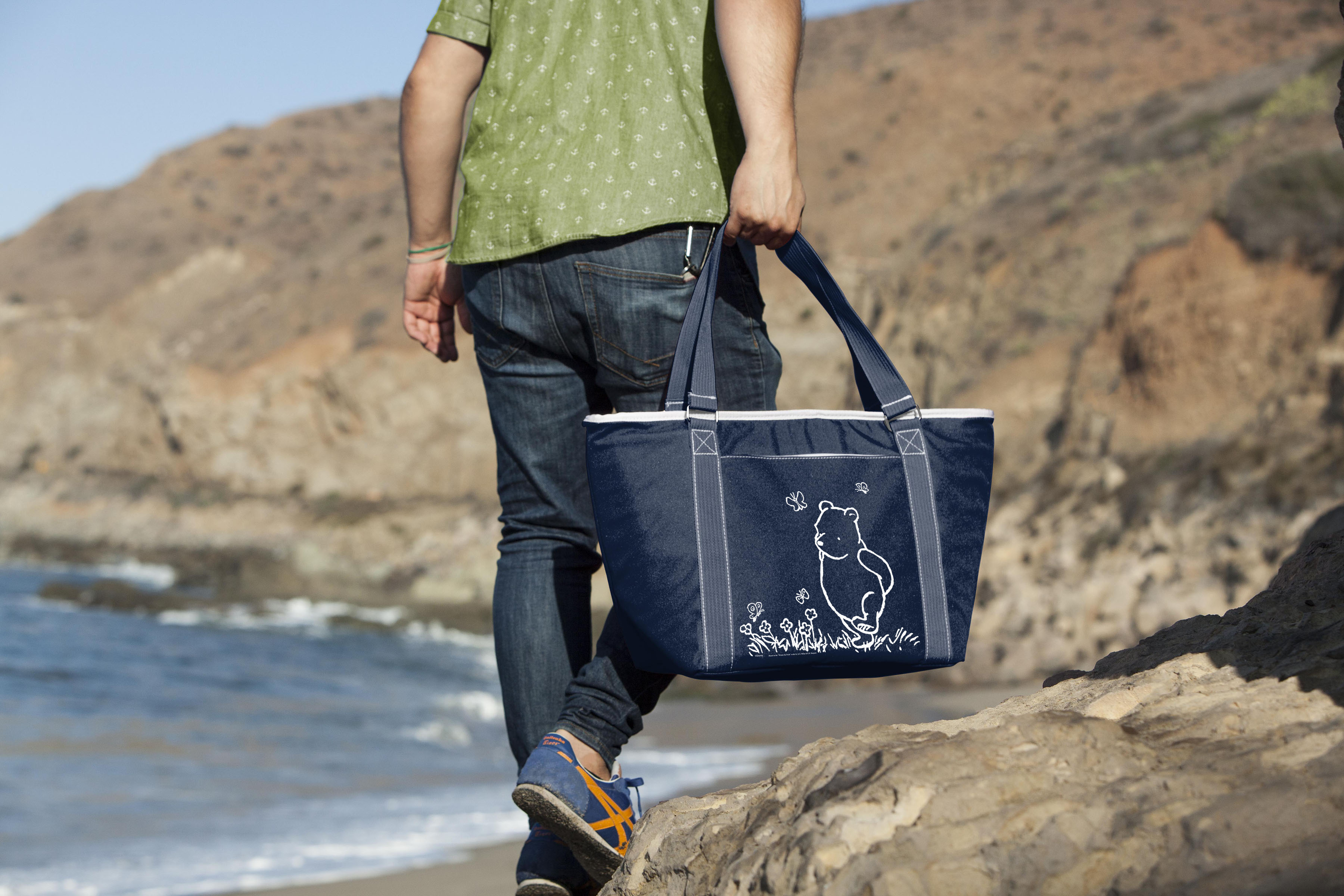 "It isn't much good having anything exciting if you can't share it with somebody". One of Winnie the Pooh's many quotes, and very apt here on this bag. Fashionable and functional, this 24 can capacity bag depicts Winnie the Pooh walking through a field of flowers as a butterfly lazily floats around his head. Constructed from 600D polyester, this bag is strong enough to hold treats for you and all of your friends, because sharing is caring. A heat-sealed, water-resistant PVC interior liner guards against, just in case there are any spills while you are out having fun with your friends. No matter how you end up using the bag, the next time you're going out for a picnic or stopping by the store, put your trust in the bag with the adorable bear; The Winnie the Pooh - Topanaga Cooler Bag.
Components:
1 Cooler Tote (21" x 8.7" x 13")
Full Item Dimensions:
21 x 8.7 x 13"
Material Content:
80% Polyester; 20% PEVA
Care Instructions:
Surface wash with a damp cloth.
Standard Pallet Master Carton Quantity:
35
Standard Pallet Master Carton Dimensions:
40 x 48 x 98
Standard Pallet Master Carton Weight:
556.0
Master Carton Quantity:
10
Master Carton Dimensions:
22.1 x 14.3 x 14
Master Carton Weight:
14.6
Single Pack Dimensions:
14.5 x 4.2 x 23.5