Toscana
USC Trojans - Pebble Shaped Acacia Serving Board 15" x 10"
| | |
| --- | --- |
| Quantity: | 1+ |
| Price [USD]: | $39.95 |
This multi-purpose wooden cutting board is available in three sizes for all your cheese, cutting, charcuterie, and, of course, centerpiece needs. The modern pebble shape serves up style and apps with ease.
Flat, pebble-shaped serving board with rounded edge
Cut-out for hanging or handling
Made of acacia wood
15" x 10"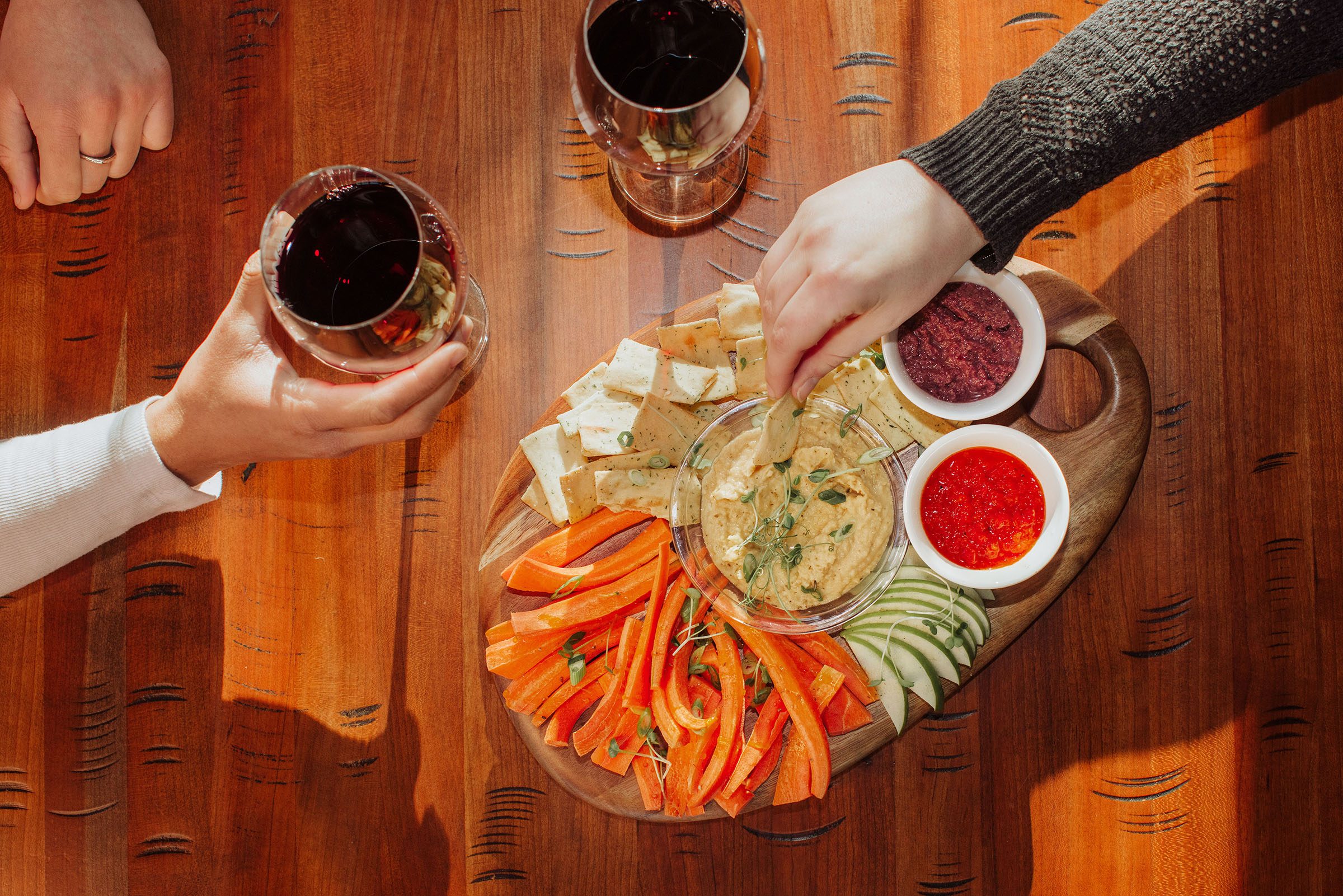 The Pebble Shaped Acacia Serving Board is the stuff dinner party dreams are made on. Purchase a single board for a modern and striking centerpiece, or go for all three sizes for a simply chic tabletop smorgasbord. While these acacia wood beauties are worthy of serving (and deserve to be seen!) they are durable enough to stack up against the toughest cutting boards. Ideal for all your cheese, charcuterie, and centerpiece needs, they also feature a cut out for easy hanging storage and serving. Choose the right size for you or go for the whole set if you really want to project that, "Well, of course I just happen to have a matching set of rounded-edge pebble shaped cutting boards that class up any gathering. More wine, Meredith?" vibe. Upgrade your apps - and we don't mean iOS - with these sleek, upscale serving boards.
Components:
1 Acacia Wood Serving Board (15" x 10" x 0.75")
Full Item Dimensions:
15 x 10 x 0.75"
Material Content:
100% Acacia Wood
Care Instructions:
Surface wash only with a damp cloth. To prevent wood from warping and cracking, do not submerge in water. Hand wash tools and towel dry immediately after washing. Not dishwasher safe.
Standard Pallet Master Carton Quantity:
110
Standard Pallet Master Carton Dimensions:
48 x 40 x 80
Standard Pallet Master Carton Weight:
1695.0
Master Carton Quantity:
8
Master Carton Dimensions:
15.6 x 10.7 x 6.6
Single Pack Dimensions:
18 x 13 x 3