Oniva
San Francisco 49ers - Mega Can Cooler
| | |
| --- | --- |
| Quantity: | 1+ |
| Price [USD]: | $174.95 |
Extra large beverage can replica featuring carry handle and removable lid. 5-gallon, 27-can capacity. Durable insulated plastic construction. Cans provide an open canvas for you to customize. Can also be used as a seat. 12.3" diameter x 20.8"
27-can capacity (5 gallon)
Easy to carry and to wash
Fully Insulated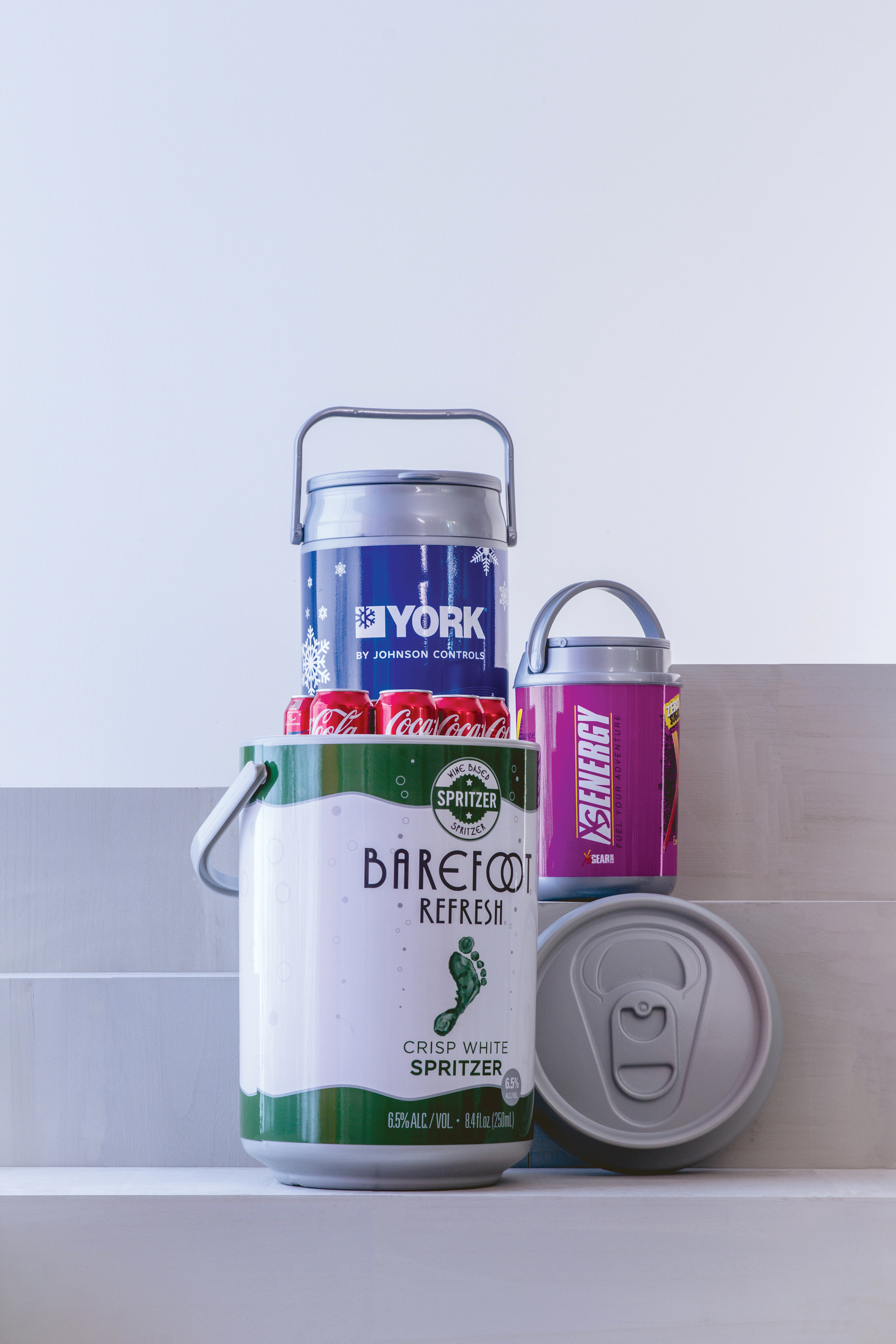 Fun and function combine with the Mega Can Cooler, a 27-can capacity (5 gallon) hard-shelled beverage cooler with a removable lid and a pivoting handle. You can use this drink cooler as a seat, too! Customizable prints make this the go-to beer cooler for tailgating, sports events, picnics, and camping. Sit back and take it all in!
Components:
1 Hard-Shelled Cooler (12.3" D x 20.8" H); 1 Removable Lid (12.3" D)
Full Item Dimensions:
12.3 x 12.3 x 20.8"
Material Content:
80% High Density Polyethylene; 10% Polyester; 10% Polypropylene
Care Instructions:
Hand wash before first use with warm water and mild soap only. Wash after each use. Allow to dry thoroughly between uses. Store with lid open. Do not use bleach or abrasive cleaners. Do not microwave, heat, or freeze.
Standard Pallet Master Carton Quantity:
30
Standard Pallet Master Carton Dimensions:
40 x 48 x 86
Standard Pallet Master Carton Weight:
244.5
Master Carton Quantity:
1
Master Carton Dimensions:
13.75 x 13.5 x 22
Master Carton Weight:
6.65
Single Pack Dimensions:
13.75 x 13.5 x 22