Legacy
Mickey & Minnie Mouse - Beverage Glass Set
| | |
| --- | --- |
| Quantity: | 1+ |
| Price [USD]: | $96.13 |
If you love Disney or if you are a fan of Mickey Mouse, then look no further than the Mickey & Minnie Mouse Beverage Glass set. Make every sip magical!
Beautiful acacia wood case with dovetail joinery and a sliding, removable panel door
A form-fitting interior to showcase and secure the accessories included: 2 12-oz. fluted glasses, 2 real cork beverage coasters, and one bottle opener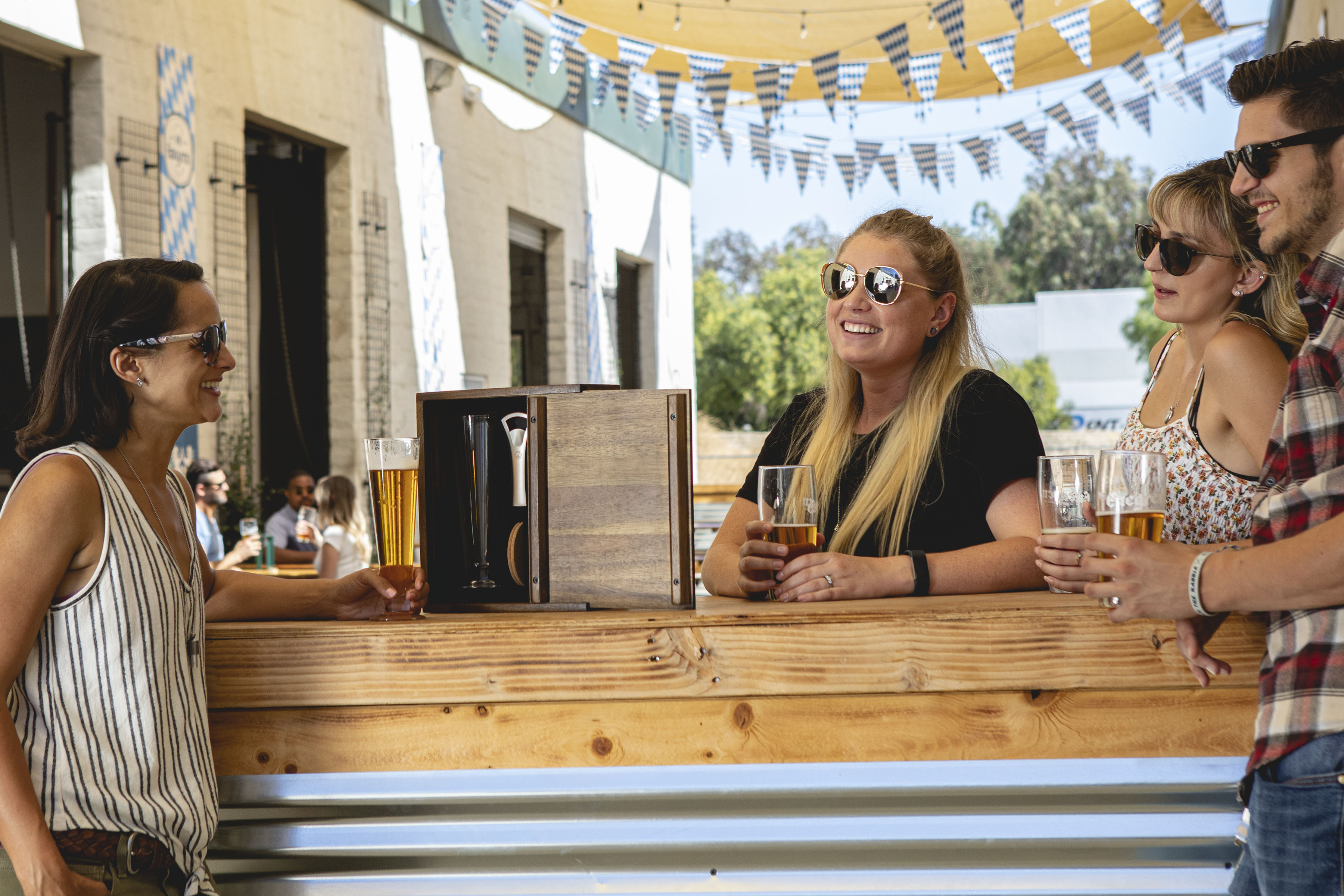 If you are searching for a gift for that special Disney fan in your life, look no further than our magical Mickey & Minnie Beverage set. Made of beautiful acacia wood and featuring a sliding and removable panel; Its form-fitting interior will showcase these beautiful glasses, while also securing them in place, so you can rest easy that these magnificent drinking glasses will last a lifetime!
Components:
1 Case, (11.875"L X 9.875"W X 4-7/8"H); 2 Glasses, (Glass, 12oz.); 1 Pencil, (Soapstone); 2 Coasters, (Cork); 1 Bottle Opener, (Stainless Steel); 1 Instructions Page, (Paper)
Full Item Dimensions:
12 x 10 x 5.3"
Material Content:
80% Acacia; 10% Glass; 5% Cork; 5% Stainless Steel
Care Instructions:
Acacia case and cork coasters: Clean with a damp cloth only. Glasses: Dishwasher safe. Bottle opener: Not dishwasher safe. Hand wash and towel dry. Do not soak in water.
Standard Pallet Master Carton Quantity:
24
Standard Pallet Master Carton Dimensions:
40 x 48 x 80
Standard Pallet Master Carton Weight:
1015.8
Master Carton Quantity:
6
Master Carton Dimensions:
21.1 x 13 x 17.4
Master Carton Weight:
40.45
Single Pack Dimensions:
16 x 10 x 12