Oniva
App State Mountaineers - Oniva Portable Reclining Seat
| | |
| --- | --- |
| Quantity: | 1+ |
| Price [P]: | $84.95 |
The Oniva Stadium Seat is your go-anywhere reclining bleacher seat. With a lightweight steel frame and water-resistant bottom, you're all set for sitting from the beach to the campground to the big game.
Lightweight and portable
Steel frame cushioned with high-density PU foam for hours of comfortable sitting
An adjustable shoulder strap
Has six adjustable seating positions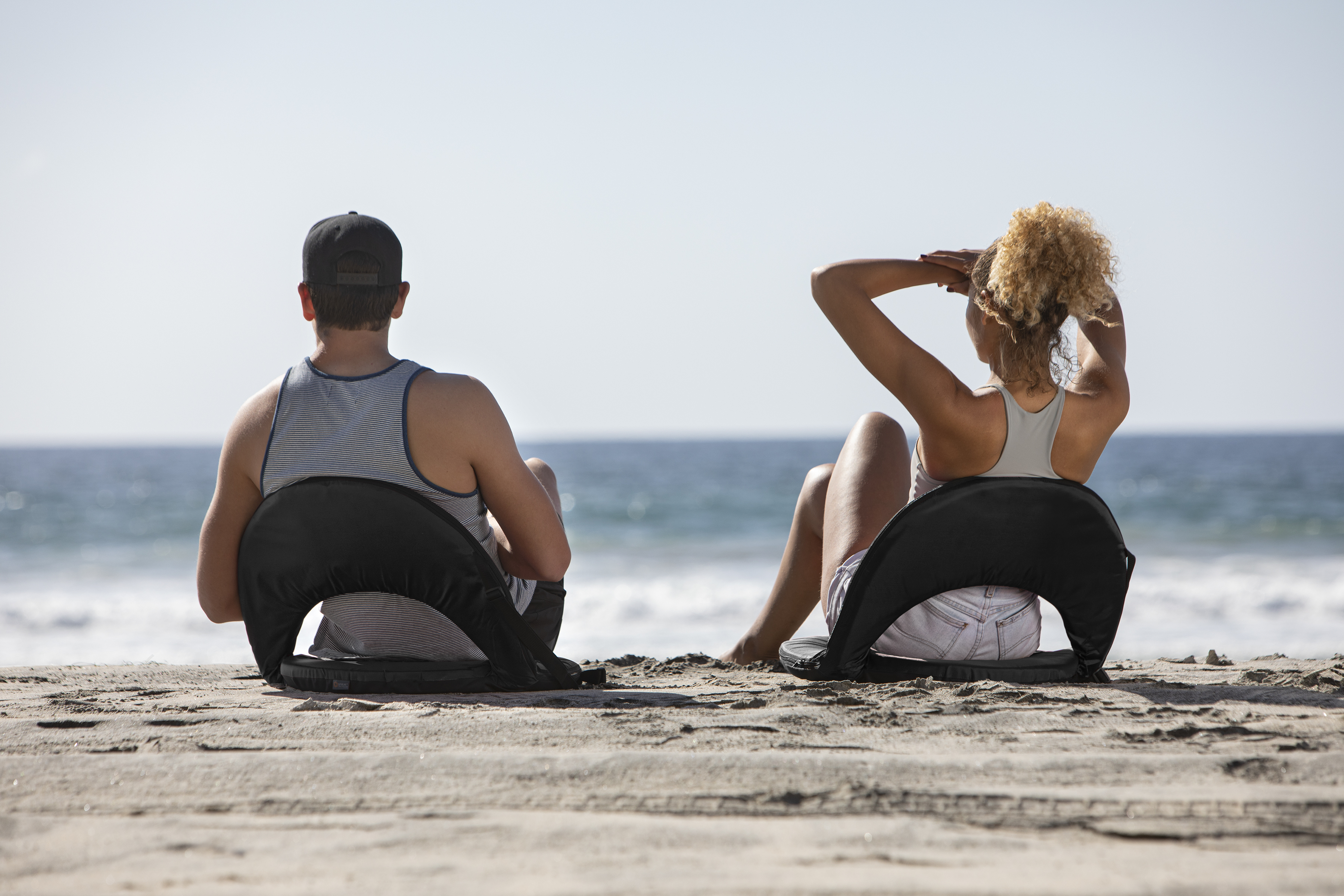 With six backrest positions and high-density foam padding, "portable chair" only begins to describe the Oniva Stadium Seat, a lightweight and highly-portable bleacher seat, beach chair, game chair, and straight-up recliner! The lightweight steel frame, durable polyester canvas, water-resistant bottom, and adjustable shoulder strap make this your go-to travel chair. Pop this baby in the boat, get back support in your kayak or on the bleachers, and even make "sitting on the ground" a comfortable proposition. Easy to carry and totally comfy when you reach your destination, this ground chair has you all set for sitting from the beach to the campground to the big game. Pity the poor fools who plop directly onto the bleachers - with the Oniva, your back (and buns!) will thank you.
Components:
1 Portable Recreational Recliner Seat (22.25" x 2" x 29")
Full Item Dimensions:
22.25 x 2 x 29 in.
Material Content:
80% Polyester; 20% Steel
Care Instructions:
Surface wash with a damp cloth only. Remove fabric cover from frame, then spot clean. Do not immerse in water. Air dry.